Date/Time
Date(s) - 20/11/2018
2:00 pm - 3:00 pm
Do you want to work in the Food and service Industry?
About this Event
Food Handler Certification Program
The certificate issued by Toronto Public Health is recognized by the Ontario Ministry of Health and Long-Term Care and other Health Units in Ontario.
Those who successfully pass the exam will receive a Food Handler Certificate that is valid for five years.
There are three ways to obtain your Food Handler Certificate:
Classroom Session and Exam
All courses are offered in the Toronto area.
Instructors are Certified Public Health Inspectors.
The course is six hours of instruction followed by an exam.
Classroom sessions can be arranged at your location with a minimum of 15 participants.
Please call 416-338-7600.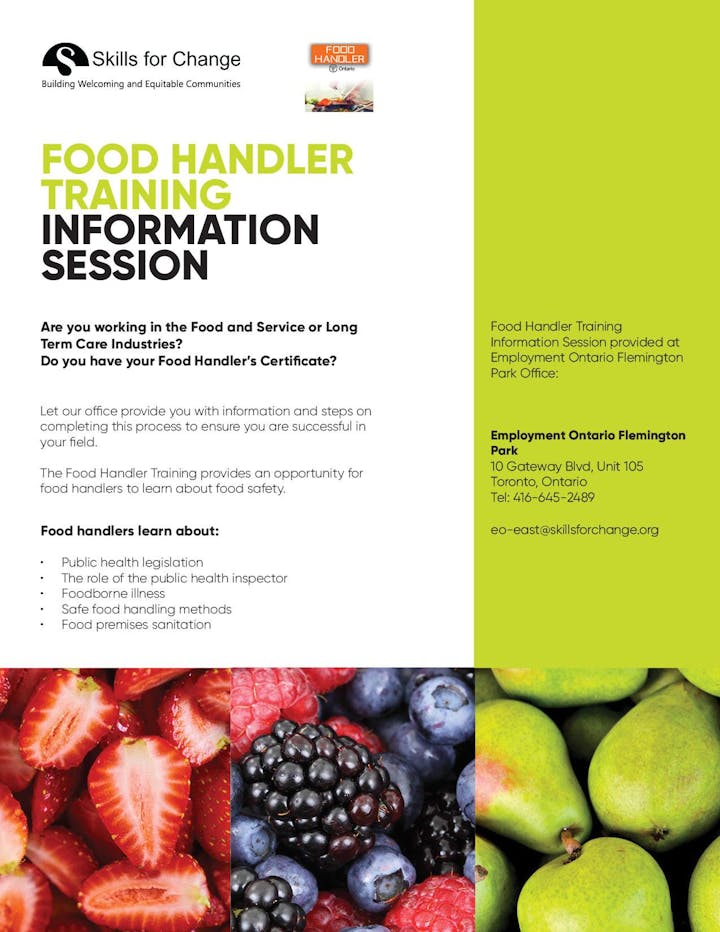 Map Unavailable